Well these days, waking up in the middle of the night by mistake to pee, is fast becoming one special moment I look forward to. Why, because it is around this time that all they new new juicy gists come out. This is also because naija time, middle of the night is yankee's day time therefore...yea wateva.
Anyhoo, Rihanna has released the remix/full version of her song "birthday cake" and like i said earlier :D it is truly featuring her back-den man. Please go and find it on YouTube. Very sweet something. Very controversial too. See how chris was reminiscing n all. Hmmm.
Then Chris Brown also released the remix to his song "Turn up the Music" (which I love the original soooo much) and it feats rihanaaa!!
Lol these people like controversy sha. I don't even care what dey do with themselves, but that chris's new babe is just toooo cute. He shouldn't hurt that babe o. next thing they will start performing on stage togeda, collecting awards togeda etc... Let us be seeing sha.
PS. I can tell rihanna wants more out of this dan chris. Seeing the he has visibly (hopefully) moved on but she hasn't. This is my own insight on this. Na wa o.
By the way yesterday was her birthday sef. My sexy baby.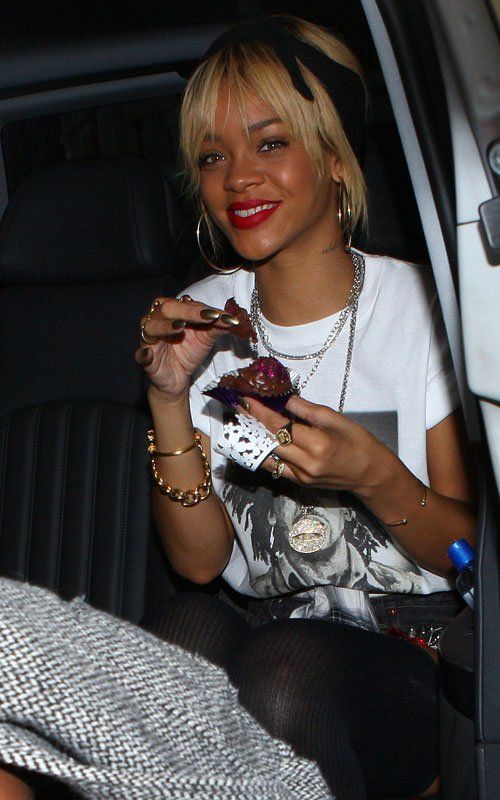 I'm going back to bed. I still have 3hours 30 mins of sleep to go....zzzzzzzz
Tunmama